Partnership: Contest of the Best Sommelier of the World 2023
Beaujolais wines are committed alongside the prestigious Competition for the Best Sommelier of the World, which will be held in Paris in February 2023. The objective: to promote the Beaujolais vineyard, its exceptional wines, its winegrowers in search of excellence and richness of its terroirs.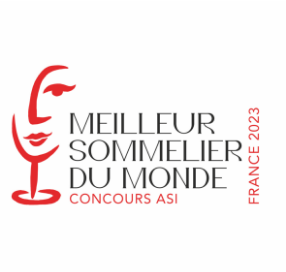 2023 will mark a high point for the wine industry in France: that of the World's Best Sommelier Competition, which will take place in the capital from February 7 to 12. This major event is the second French edition since the creation of the Competition in 1969, a unique opportunity for the Beaujolais vineyard to showcase its wines, its producers and its exceptional terroir.
It is alongside renowned houses and prestigious brands that the Vins du Beaujolais will be partners in the Competition, to give the world of sommeliers, the wine industry and more broadly the general public the opportunity to rediscover the identity strength of its vineyard.
Enter the universe Partnership: Contest of the Best Sommelier of the World 2023