Cod Burger with courgettes and herb aioli
Easy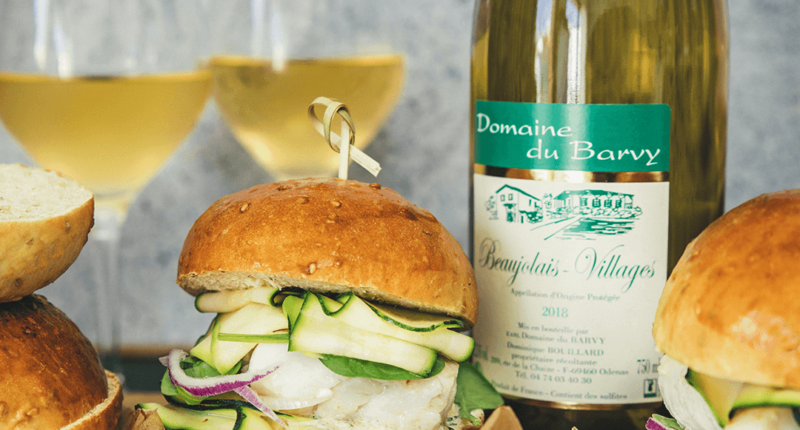 Ingredients
1 garlic clove, crushed
1 egg yolk
10cl olive oil
½ lemon, juiced
½ tsp parsley, chopped
½ tsp mint, chopped
40g baby spinach leaves
½ red onion
1 courgette
20g butter
400g cod loin
4 burger buns
Salt and pepper
Preparation
Step 1

Start by making the aioli: peel the garlic clove, cut it in half and crush it in a garlic press. Add the egg yolk. Drizzle in the oil, whisking until the mixture is very stiff. Stir in the lemon juice and fresh herbs. Set aside.

Step 2

Wash and spin the baby spinach leaves dry. Slice the red onion. Rinse the courgettes and use a vegetable peeler to cut lengthwise into long thin slices (like tagliatelle pasta). Blanch the courgette slices for 1 min in boiling salted water. Drain, then let cool immediately.

Step 3

Cut the cod loin into 4 portions. Season the fish with salt and pepper.

Step 4

Heat butter in a frying pan and sear the cod loins for 2 mins on each side, basting them with the foamy butter.

Step 5

Toast the burger buns. Spread the inside of the buns with aioli.

Step 6

Assemble your burgers starting with the baby spinach leaves, topped with a portion of cod, courgette slices and red onion. Put the top bun on and enjoy without further ado.