Carrot Cake with coconut icing
Easy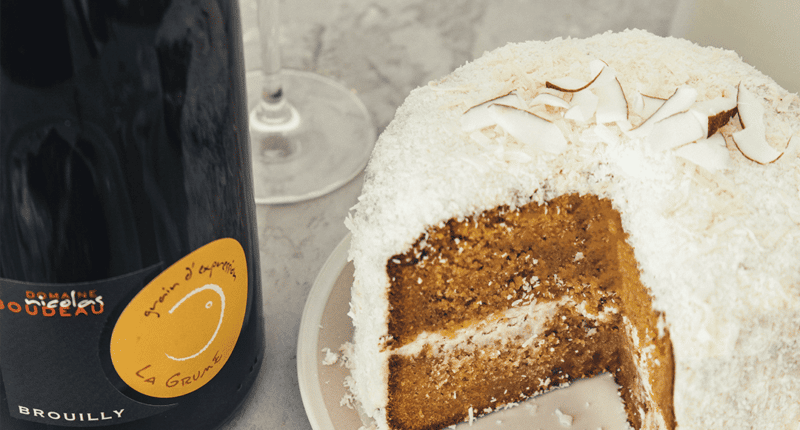 Ingredients
3 eggs
100g sugar
100g brown sugar
120g butter, melted
120g applesauce
1 vanilla bean, seeds
80g flour
50g ground almonds
½ sachet baking powder
1 tsp cinnamon
200g carrots, finely grated
1 orange, zested
80g pecans, finely chopped
60g butter
200g fromage frais
120g icing sugar
40g grated coconut
Preparation
Step 1

Preheat oven to 180°C.

Step 2

In a mixing bowl, whisk the eggs with both the regular and brown sugar. Stir in the melted butter, applesauce and vanilla.

Step 3

Sift the flour, ground almonds, baking powder and cinnamon onto the egg mixture, and whisk again.

Step 4

Add the carrots, orange zest and pecans. Pour even amounts of the batter into two floured and buttered 25-cm springform cake tins.

Step 5

Bake for 40 mins. Check baking with a toothpick. Allow to cool completely then turn out and remove from tin.

Step 6

Meanwhile, whip the butter until white and creamy. Stir in fromage frais and sugar, beating until the mixture is nice and smooth.

Step 7

Put the first sponge cake on a cake plate. Spread a thick layer of icing on top of it and place the second sponge cake on top. Cover the whole cake with the remaining icing and sprinkle with grated coconut. Store in a cool place until ready to serve.