Roasted Mont d'Or
Easy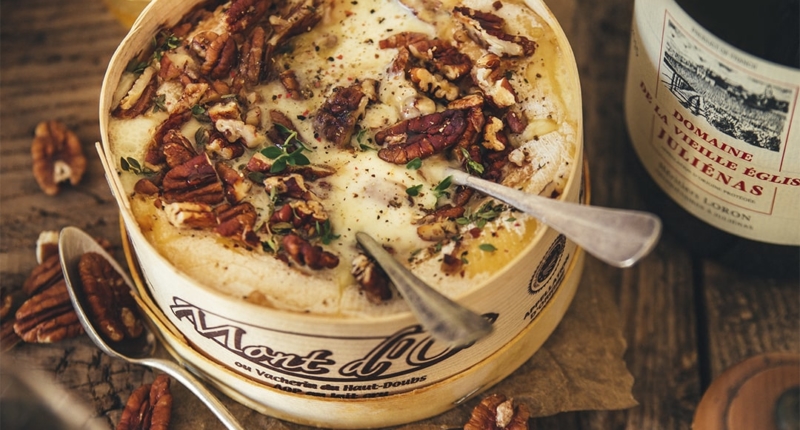 Ingredients
1 Mont d'Or (Vacherin cheese) in its box
2 tbsp maple syrup
45g pecans
5 sprigs fresh thyme
Ground pepper
½ large loaf of farmhouse bread
Preparation
Step 1

Preheat oven to 200°C.

Step 2

Slice the rind of the Mont d'Or. Drizzle with maple syrup, top with big chunks of crushed pecans and a few sprigs of thyme. Season with salt and ground pepper.

Step 3

Bake the Mont d'Or for about 20 mins.

Step 4

Serve immediately, accompanied by slices of farmhouse bread.