Spice-crusted salmon
Easy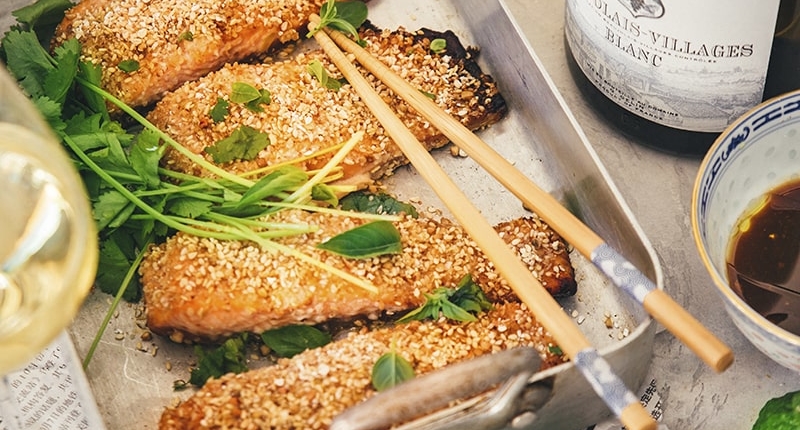 Ingredients
4 tbsp soy sauce
2 limes, juiced
1cm fresh ginger
3 tbsp honey
4 salmon fillets
2 tbsp sesame seeds
2 tbsp buckwheat seeds
2 tbsp coriander seeds
1 tbsp Thai basil, chopped
1 tbsp mint, chopped
Preparation
Step 1

Prepare the marinade by combining the soy sauce, lime juice, peeled chopped ginger, and honey.

Step 2

Lay the salmon fillets in a deep dish, cover with marinade, cling film and refrigerate for 30 mins.

Step 3

Preheat oven to 220°C.

Step 4

Roast the sesame, buckwheat and coriander seeds in a frying pan, then crush coarsely.

Step 5

Remove the salmon fillets from the marinade, spread the spice paste over them, then bake for about 10 mins.

Step 6

In the meantime, reduce the marinade over high heat. Take the fillets out of the oven, garnish with the fresh herbs and serve with the reduced marinade sauce and white rice.