Sweet potato chilli
Easy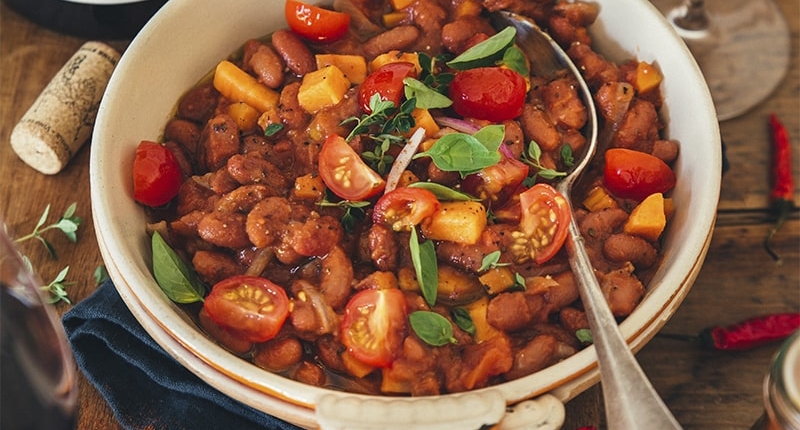 Ingredients
2 garlic cloves
1 red onion
2 carrots
1 tbsp olive oil
2 tsp brown sugar
2 tsp paprika
¼ tsp chilli pepper
2 tsp allspice
1 tin crushed tomatoes
1 sweet potato
5cl water
500g red kidney beans (tinned in brine), drained
Salt and ground pepper
½ bunch parsley, chopped
Preparation
Step 1

Peel and mince garlic and onion. Peel carrots then slice and cut into very small dice (brunoise).

Step 2

Heat the oil in a casserole pot, stir in the brown sugar, spices, garlic, onion and brown for 2 mins over high heat. Add the carrots then continue cooking for about 10 mins, stirring regularly.

Step 3

Then add the crushed tomatoes, diced sweet potatoes and water. Lower the heat and cover. Simmer for 15 mins.

Step 4

After 15 mins, add the red kidney beans and season more, if needed. Simmer for another 10 mins.

Step 5

Just before serving, add the chopped parsley. Serve with white rice.